What I Offer
Ketogenic Lifestyle Expert & Wellness Mentor
offers the finest keto coaching program online.
I teach my clients the ketogenic diet. During our time together, I will teach you how to properly test for ketones, different types of meal prep, intermittent fasting, and when you should fast. I also provide meal plans and an exercise program to accelerate your weight loss. I promote journaling through my program. So you know your strengths and weaknesses. It is up to you to follow the instructions I provide. My goal is to support you through a clear path in your transition to leading a better life through nutrition. I try to empower you as much as possible so you can make successful choices now and in the future. The end result is you being fat-adapted so you can be confident and happier in your everyday life.
What is Nutrition Coaching?
We have the best keto coach, who is also an online keto diet coach.
Our healthy lifestyle coach is here to provide the most effective keto coach training to clients!
Nutrition coaching is about providing guidance in healthy eating and empowering clients to take responsibility for their own health. They guide and lead their clients toward a healthier lifestyle. They don't provide meal plans but provide support through love and accountability. Nutritional coaching is ideal for someone who needs guidance and support in understanding their behavior and tackling the problems that come up on a daily basis. Nutritional coaching holds the client accountable.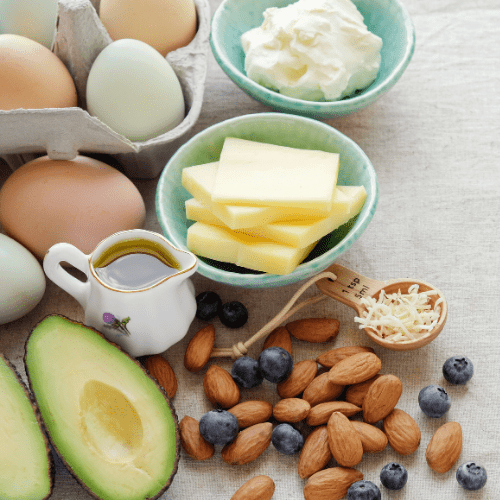 How do I Know It's Right for Me?
Our keto nutrition coach is here to answer all your questions!
With the support and guidance of our keto diet coach and keto weight loss coach, you can have a happier and healthier lifestyle.
Struggling to lose weight and keep it off.

 Running from

solution to solution,

only to find that it doesn't work for you or it's not proven

 Wanting to see

CONSISTENT results

in your own body and mind

 Looking to

become more active and remain active

 

Tired of yoyo dieting

 

Feeling insecure and frustrated

by the many diet attempts

 Ready to start

changing  your lifestyle

for the better

 Know there's a better way, but you're confused with all the

information

on the internet

 Looking for

a way to begin

but not sure how

Want to become

more motivated

in your life 

Feeling trapped and

ready for FREEDOM

to live more confidently in your own skin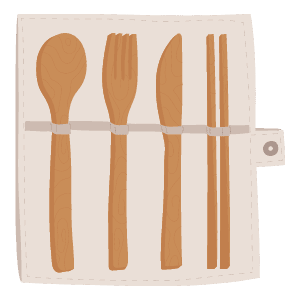 Food & Nutrition Coaching
Our keto coach online is here to assist you!
With Keto Coaching, I'll help you decide what foods will help you achieve your specific goals.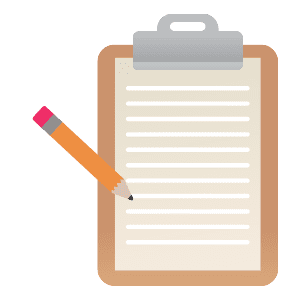 Custom Plans
I will work with your needs to create detailed custom plan just for you!
The 4 fundamental pillars to an optimal lifestyle
The 30-Day Lifestyle Makeover is beneficial because it helps you foster a healthful relationship with yourself by containing a diet and exercise plan, as well as accountability calendars and journal entries. The Lifestyle Makeover is essential to your success in the keto diet.
Diet
Good nutrition is important to leading a healthy lifestyle
A proper diet can help a person reach and maintain a healthy weight.
A good diet can help reduce chronic disease.
The Lifestyle Makeover breaks down the keto diet so that you can successfully follow the diet.

The Makeover helps you discern the foods that are suitable to eat on the diet and the foods that are not.

Also, the Makeover contains keto recipes and meal plans that makes choosing dishes easier.
Sleep
Allows the body to heal and repair itself.
Good sleep can improve concentration and productivity.
Good sleep helps people maintain a healthy weight.
The Makeover discusses the benefits of healthy sleep and has an accountability calendar to keep track of the number of hours you sleep in one night.
Exercise
Helps prevent unhealthy weight gain while promoting a healthy weight.
Helps prevent or manage health problems.
Helps improve mood by bolstering confidence and self-esteem.
The Makeover contains an exercise plan and description of exercises to help make working out easier.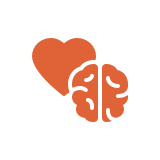 Mindset
Important to creating a healthy self-esteem.
A person's mindset affects our daily self-dialogue.
A positive mindset strengthens a person's beliefs, attitudes, and feelings about oneself.
The Makeover contains pages dedicated to goals and affirmations.

The Makeover contains accountability calendars to keep you on track and motivated.
" This program is great for beginners and those who have been doing the keto diet for a long time.  The recipes are very easy to follow and taste amazing! I love that this program takes into account that some meals will be leftovers for lunch or dinner the next day.  The ingredients are not hard to find either. Rosanna's passion for living a balance and healthy life shines through this plan and motivates me to do the same but without giving up delicious food!  She helped me kickstart the healthy lifestyle I always told myself I would pursue."
"What a great program! Love the one-on-one coaching, motivation and accountability. Workouts are easy to adjust to your level. Never felt better and excited to keep going!
"When I first started the Keto Diet program, I was a bit skeptical. As a diabetic, my concerns were more about sustaining my cravings and hunger.  I was pleasantly surprised just in the first few days how satisfying the meals were and they were easy to follow as well.  I had lost a few pounds the first week and had an appointment with my MD a few weeks after I started and she was even impressed with my results.  I would highly recommend this program to those who are not only diabetic but for anyone who is having difficulty trying to lose weight."
Frequently Asked Questions
Your Questions Answered!
Do you help with meal prep?
Yes. I provide you with meal plans in my 30-Day Lifestyle Makeover and in my coaching program. The plans are broken down into breakfast, lunch, and dinner with instructions and nutritional facts.
How does the coaching work?
I do one-on-one and group coaching. It's broken down into 6 weeks. Each week stacks on the next week. I introduce a new concept/approach every week focusing on  1 or 2 of the 4 pillars of optimum health (diet, exercise, sleep, and mindset). Please schedule a call to go over the coaching program in detail.
is keto a hard diet to switch over to?
It's not hard if you do it correctly. There is so much information about keto that can make the diet very confusing. So getting reliable information is key.
Who does keto work best for?
Anybody who WANTS to change their lifestyle. To have mental clarity, reduce hunger, manage weight, increase energy, and decrease inflammation.
should i buy the 30-day makeover if I sign up for coaching?
Yes. The 30-Day Lifestyle Makeover's main purpose is for you to journal your journey  by tracking your exercise, sleep, and water intake every day. You will also write your affirmations to keep you motivated. It is to help you understand yourself. My coaching is a program to teach  you the 4 pillars of health.
What form of payment do you accept?
 I take Paypal, VISA and MasterCard.

Have questions? Fill out a contact form so I can get back to you!
Keto Coaching
Schedule a free consultation
30 Day Lifestyle Makeover